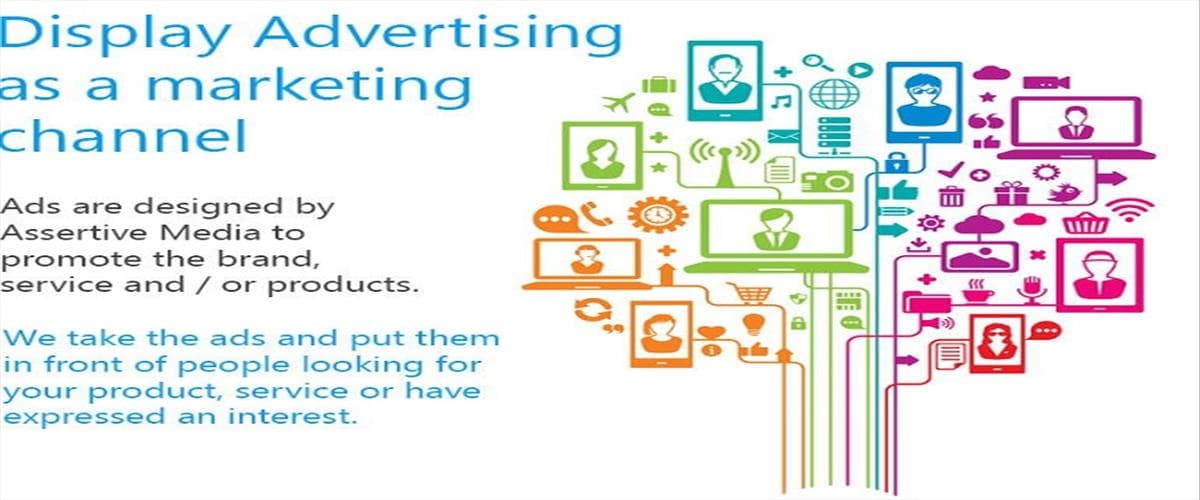 Display Ads
Companies use different forms of print advertising, including direct mail Brouchers, Magazines and Newspaper Ads. Display Ads are the Ads that can appear on any page throughout a publication, Unlike classified ads which have their own section. Display Ads are also used in the yellow pages and online by various internet companies to attract customers.
Experience Marketing Digitally Contact us Via
Have you noticed the variety of banners at the top, sides, or bottom of websites you've visited? Or have you ever browsed a webpage and noticed an advertisement for another website you recently visited? These are examples of display advertisements, and they're very effective for a number of companies looking to increase website traffic. Display advertising services include banner ads and retargeting efforts, which Lucid Agency can employ to benefit your business.
Does Display Advertising Really Work?
Display advertising is one of the biggest factors of many successful marketing campaigns. There are countless smart and successful applications for the diverse facets of display advertising services, like retargeting and banner ads, that we use to help ensure the success of our efforts. With that said, display advertising is not for every campaign largely because of the cost. For example, retargeting requires a minimum media budget of at least $1,000 a month in order to be effective. For this reason, retargeting and some other aspects of display advertising are best reserved for clients with larger budgets. When used as a strategic component in an overall marketing campaign, display advertising can be a worthwhile investment.
Is Display Advertising Right For Your Business?
Display advertising may fit in your overall marketing mix if:
You have an online marketing budget of at least one thousand dollars per month.

You have at least a few thousand visitors to your website each month.

You sell a product or service with a long consideration cycle or customer research process.

You are concerned with continued branding for your business online.

You have significant online competitors.
Companies use different forms of print advertising, including direct mail brochures, magazine and newspaper ads. Display ads are the ads that can appear on any page throughout a publication, unlike classified ads, which have their own section. Display ads are also used in the Yellow Pages and online by various Internet companies to attract customers.
display ads are usually delineated with thin or thick lines that frame the ads. Consequently, a display ad often looks like a business card or postcard in a magazine or newspaper. Display ads can come in a variety of sizes, including half- and full-page ads. Most publications charge more for the larger display ads. Display ads often contain pictures or diagrams along with the copy. Display ads can also contain color to attract attention.
If you answered yes to these questions, then it's time to contact us on +91 933 696 5880 to talk about a display advertising services campaign.
Looking for Squareit Services?