What are News Portals?
News portal is a platform primarily web-based that collects facts entirely from selected resource stargeting specific individuals and gain customers with the maximum factsapplicable for his or her perspective. With time, simple web portals have advanced into complex portal structures that aid virtual buyers interaction enormously.A News Portal is basically a website theme design which are creative and have some good features that permits you to make quick and effectively style as per your necessities. Themes are fully custom-made and are available freely (some themes are paid) so you can do changeseasily on that fitting to your requirement.News Portal is an e-Learning platform where you can share any type of news. The news is updated fast and easily and time saving also money-saving in nature. News portal may have images,videos, blogs, etc. You can update news in top featured, ads.
News portal is one of the ways to reach the current information and technology news and market trends. Now a day's people use online news portal or website to know the latest updates and news across the globe. It is flexible to read and get the latest news everywhere that you want via online news portal.
We initially identify the potential market for the clients and create plenty of layout designs on what kind of news the portal cover. By integrating comprehensive Content Management System (CMS) into website, it enables quick loading with rich customized modules like breaking news section, top stories, photo gallery, videos, advanced search options etc. to increase usability and provide more features.
Key Features Of News Portal
Space for Advertisement
Advertisement is how many website owners make considerablyhuge profits. Ad banners have to be placed at a position that ispredefined. The correct places are sidebars, both rightand left, Header or Footer. Ad banners are often seen right in the middle of the text articles and blogs, but this point is debatable.


Functional Sidebar
Sidebar can highlight not only ads, but content classifications, search box, email newsletter bar,recent content, navigation, social sharing buttons, discounts/special offers, etc. News portal website layout is excellent to apply sidebar on, since it would look like just another column in the row as per size, fonts, colours, placement.A sidebar should be smaller or equal to the size of regular column on your website layout.
Social Sharing Encouraged
Blogs and news websites are the most common to use newspaper style, and these sites can't function without various social media platforms. It's the age of mass sharing, and social networks are where people spend much of their time. You should use cool share and followbuttons for every network be it Twitter, Facebook, Google+, Pinterest, LinkedIn, etc.make efforts to create these buttons the most visible on the website to get more queries by clicks.
Multi - Language Support
We make news based web applications which have ease of administration, real time changes, easy customization of images and HTML, newsletter, forums, chat room and many more to be added as per the business requirements. We build news websites with multimedia features so that it could say news stories with more than just text.



We Offer the clients news applications made on latest technology tools such as LAMP, XHTML, CSS tools, JavaScript, jQuery and many more. Our specialized services has a unique blend of expertise and technology along with quality implementation serving through an array of exciting news portal development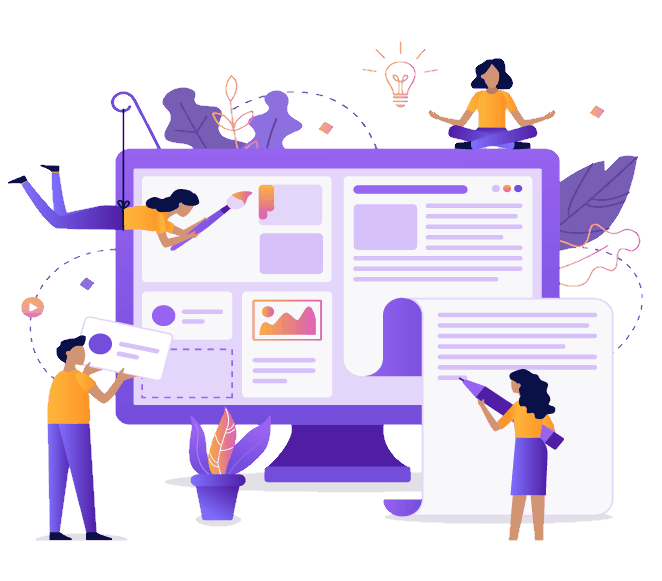 Advantages Of A New Portal Website
Online News Report is reaches earlier than News Paper.
Online News can update regularly. And also we can update twice a day.
It saves Lot of time and Money.
People can receive updating information
We design sites that are search engine friendly, creative and responsive in nature. Our dynamically designed websites comes with a total administration management panel that helps you to handle your content on website with least efforts. If you are searching for a company that helps you in creating a news portal which must constitutes wide designs, included with numerous features and conduct millions of visitors, you will definitely get a perfect solution at Squareit.
News Website and Web Portal Development
Logo design
Customize news portal design & development
Integerating Content Management system
Very good interface
Maintenance and Support
Images and and Video posts
Add/delete/edit features
Multilevel features (Admin, Author, Users and more)
Add/edit/delete advertisement or banner
News highlight
Easy managing administration panel
Latest news update
Polls
SEO
What Can You Do On Your News Portal Website
Create unlimited content categories, sub-categories, articles and autonomous articles (we call the articles with no category).
Upload photos, video or document files using media manager tool.
Ability to add content from frontend (not the administrator area).
Download or read document files (f.e: pdf) directly.
Advanced tasks for content search functionality.
Content archiving.
Review feature for articles and posts.
Multilingual support.
Full access to administration area.
Users and users groups management feature.
Newsletters.
Contact form.
Sitemap for SEO and easy navigation experience.
Basic tasks based on security.
SEO basic tasks.
Basic tasks for website performance (pagespeed - load times).
Customization : Although, Our Portal is complete and standard News Portal Portal but in case, you want any customizations to be done.
What you'll get : A fully working, installed and running Standard News Portal Web Portal.
Costs : Acccording to client requirement. As a news and media website designing company, we are exceptionally cost-efficient and deliver our web design projects at a given time to our clients.