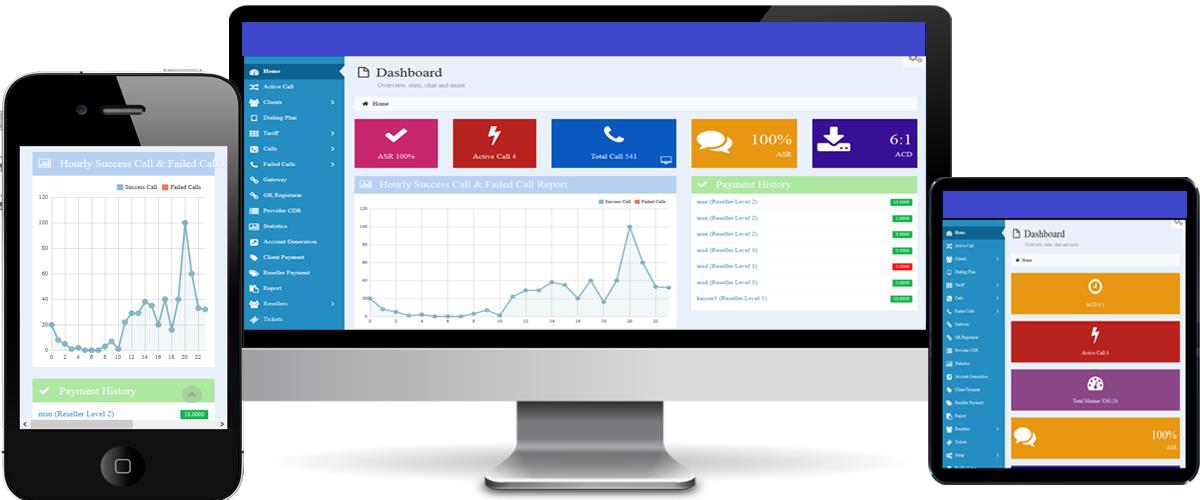 Stock & Billing
Software designed to handle time and billing tracking as well as invoicing customers for services and products. Billing software can track the hours worked by employees as well as expenses associated with projects or clients.Most time and billing software applications also create billing cycle reports to display information such as hours worked, expenses incurred, how much to bill clients, and which clients owe money for specific projects.
Features
Product Master
Company / Manufacturer Master
Product Stock Master
Second Stock Master
Customer Ledger & A/C
Supplier Ledger & A/C
Sales Representative Ledger & A/C
Sales Challan / Packing Slip & Invoice Entry
Customer's Reward Points Master
Reword Master
Product's Customized Price List
Automated Short Book
Automated & Forced Expiry Book
Purchase Challan & Invoice Entry
Purchase Multiple Challan To Single Invoice Conversion
Purchase Related Reports Printing & Export To PDF
Sales Multiple Challan To Single Invoice Conversion
Sales Challan / Packing Slip & Invoice Printing
Sales Related Reports Printing & Export To PDF
Customer's / Supplier's / Sales Rep.'s Transaction Report Printing & Export To PDF
Sales / Purchase Tax Related Reports Printing & Export To PDF. Like: C Form, J Vat, Etc.
Cash To Bank & Bank To Cash Management
Expense Register
Password Protected & Password Change Facility
Medical Billing software is complete solution for efficient, reliable and modern management of your clinic, hospital or medical practice. It's all-in-one software that offers many features which helps in everyday work. It's core component, electronic medical records EMR (electronic patient records), helps you in storing, keeping, analyzing and editing every single info on your patients. It comprises good and flexible way of appointment scheduling, general and individual reminder options, used both for all your employees of just your own. Integrated billing module allows payments in two currencies. Detailed reports and statistics shows your cash flow, management expenses and income. The integrated language translator helps you translating the language you prefer to have your software in.
A department store is a retail establishment which satisfies a wide range of the consumer's personal and residential durable goods product needs; and at the same time offering the consumer a choice of multiple merchandise lines, at variable price points, in all product categories. Department stores usually sell products including apparel, furniture, home appliances, electronics, and additionally select other lines of products such as paint, hardware, toiletries, cosmetics, photographic equipment, jewellery, toys, and sporting goods. Certain department stores are further classified as discount stores. Discount department stores commonly have central customer checkout areas, generally in the front area of the store. Department stores are usually part of a retail chain of many stores situated around a country or several countries.
2.Billing and Inventory Management Software easily manage business accounting details in computerized format. Highly specialized Accounting and invoicing utility designed for both small scale as well as large-scale enterprises in order to maintain company bookkeeping details in organized way.
Powerful and easy to use Accounting management software is complete solution to create and manage business accounting details including Company details, Customer and Vendor details, Sales/Purchase order, Tax related information, Profit and loss details and other similar accounting details in easiest and accurate way.
Cost-effective Inventory management tool improves customer satisfaction and helps in analyzing and managing accounting needs in more efficient manner.
o Easily create and manage business accounting details at one place in an accurate way.
o Generates business accounting reports including Sales/Purchase report, Balance sheet, Production reports, Trial balance, Accounts report and other similar accounting reports.
o Facilitate to export printed reports in PDF and Excel file formats.
o Provides data connectivity facility to fetch accounting details from network connected computer or local drives.
o Software provides password protected facility to prevent unauthorized users to change or modify software configuration settings.
o Provides data backup and restore facility for future reference (in case of accidental data loss reasons).
o Facilitate to freeze data by date, so that external user cannot modify accounting records at selected time period.
o Accounting software is easy to use with GUI interface.
o No technical skills are required to understand the software features and functionality.