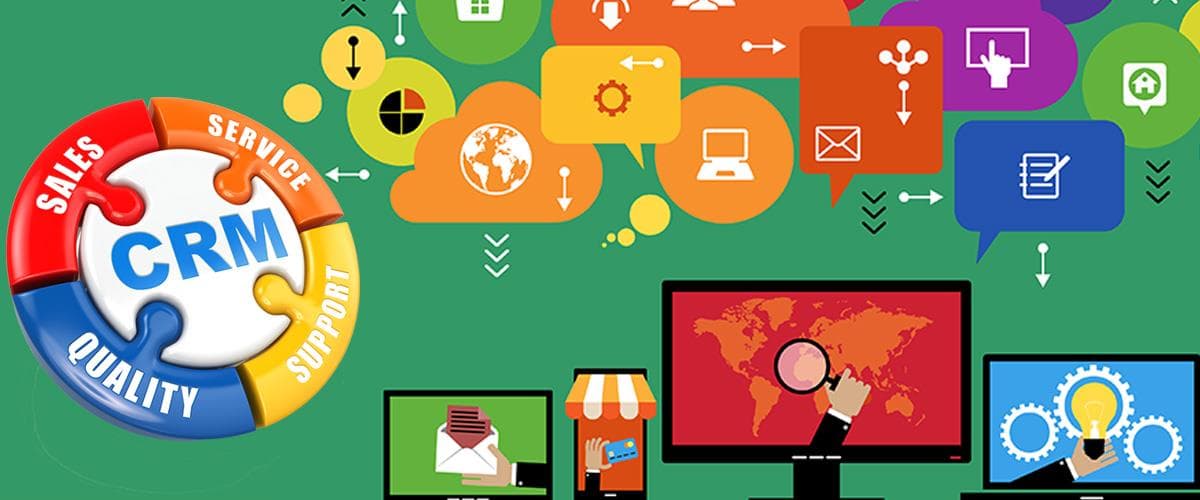 customer relationship management
In CRM (customer relationship management), CRM software is a category of software that covers a broad set of applications and software designed to help businesses manage customer data and customer interaction, access business information, automate sales, marketing and customer support and also manage employee, vendor and partner relationships. Typically, CRM software is used in the enterprise, however many products scale to a business of any size.
CRM Application - customer relationship management Application
Related Terms:-
· CRM - Customer Relationship Management
· small business CRM - customer relationship management
· cloud CRM - Customer Relationship Management cloud
· Partner Relationship Management (PRM)
· inbound CRM
· Zoho CRM
· customer service center
· social CRM
· customer experience
· CSS - Customer Self-Service
Today's CRM Application:-
CRM software is designed to help businesses meet the overall goals of customer relationship management (see Webopedia'sCRM definition). Today's CRM software is highly scalable and customizable, allowing businesses to gain actionable customer insights with a back-end analytical engine, view business opportunities with predictive analytics, streamline operations and personalize customer service based on the customer's known history and prior interactions with your business. Customer relationship management (CRM) is an approach to managing a company's interaction with current and futurecustomers. The customer relationship management approach tries to analyse data about customers' history with a company, in order to better improve business relationships with customers, specifically focusing on retaining customers, in order to drive salesgrowth.
One important aspect of the customer relationship management approach is the systems of CRM that compile information from a range of different communication channels, including a company's website, telephone, email, live chat, marketing materials, social media, and more. Through the CRM approach and the systems used to facilitate CRM, businesses learn more about their target audiences and how to best cater to their needs. However, the adoption of the CRM approach may also occasionally lead tofavoritism within an audience of consumers, leading to dissatisfaction among customers and defeating the purpose of CRM.
Contents
· 1. Types
o 1.1Operational
o 1.2Analytical
1.3Collaborative
· 2. Main components
o 2.1Relational intelligence
· 3. Effect on customer satisfaction
o 3.1CRM benefits for customer
o 3.2Examples
o 3.3CRM paradox
· 4. Improving CRM within a firm
o 4.1Analyzing the information
o 4.2Employee training
o 4.3Reviewing processes and designing new processes
· 5. Examples
o 5.1CRM systems
o 5.2CRM systems in practice
§ 5.2.1Call centers
§ 5.2.2Contact Center Automation
§ 5.2.3Social media
§ 5.2.4Location-based services
§ 5.2.5CRM systems for business-to-business transactions
· 6. CRM adoption challenges
· 7. Market leaders
o 7.1Enterprise CRM Suite
o 7.2Mid-market, small business and sales force automation
o 7.3Incentive management
o 7.4Marketing solutions
o 7.5Business intelligence
o 7.6Data quality
o 7.7Consultancies
·
Looking for Squareit Services?