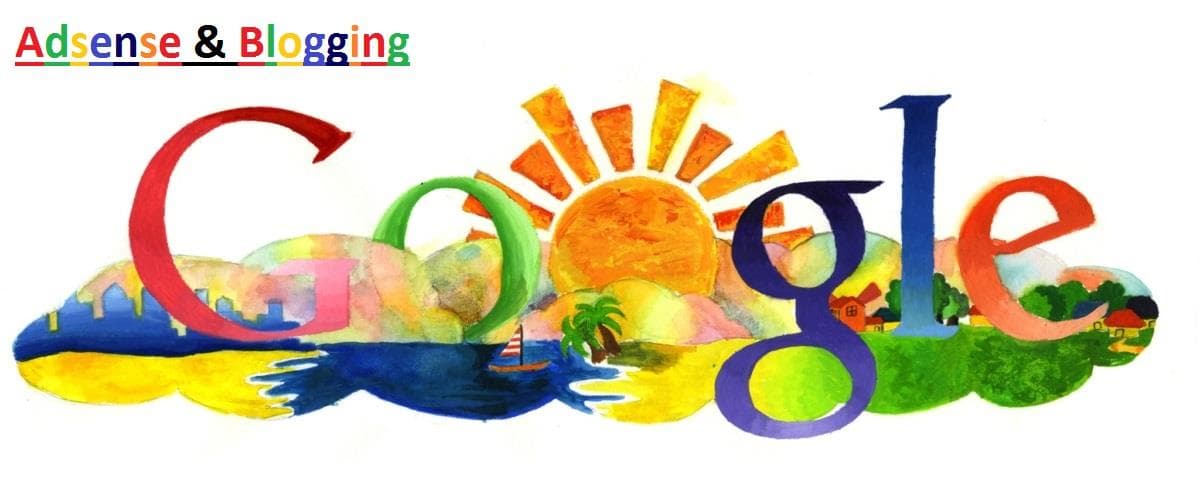 AdSense
AdSense is a program run by Google that allows publishers in the Google Network of Content Sites to serve automatic text, image, video, or interactive media advertisements, that are targeted to site content and audience. These advertisements are administered, sorted, and maintained by Google. They can generate revenue on either a per-click or per-impression basis. Google beta-tested a cost-per-action service, but discontinued it in October 2008 in favor of a Double Click offering (also owned by Google). In Q1 2014, Google earned US $3.4 billion ($13.6 billion annualized), or 22% of total revenue, through Google AdSense. AdSense is a participant in the AdChoices program, so AdSense ads typically include the triangle-shaped AdChoices icon.
AdSense (Google AdSense) is an advertising placement service by Google. The program is designed for website publishers who want to display targeted text, video or image advertisements on website pages and earn money when site visitors view or click the ads.
The advertisements are controlled and managed by Google and Web publishers simply need to create a free AdSense account and copy and paste provided code to display the ads. Revenue using AdSense is generated on a per-click or per-impression basis. It is free to become a verified website publisher in the Google AdSense program.
If you want to generate revenue from the visits your website gets, you don't have to handle the whole process yourself. In fact, you wouldn't want to. Soliciting sponsors and advertisers is a complicated and time-consuming job, and if you're the webmaster too, you'll have to be able to track their performance and estimate the value of space on your website. Google AdSense eliminates the need for any of that, putting top technology to work for your website.
Introduction to Google AdSense
Google AdSense is a free and comprehensive service that makes it easier for website developers to incorporate ads into their online content. Technically, it's a program that generates relevant banner ads and sponsored links based on the content of a website, then supplies a steady rotation of these ads (usually three per site) throughout the year. The ads themselves are determined by the website and its visitors, and webmasters don't have to interact with the sponsors directly or conduct any transactions with anyone but Google. If the ads perform well, the owner of the content receives a check from Google AdSense that represents the money those advertisers paid. Some people wait a year for their first check, while others derive a regular income from Google AdSense.
Google AdSense is a popular way for websites to make money from advertisements, all the way from part-time bloggers to some of the largest publishers on the web. AdWords advertisers pay Google either by the click (PPC) or impression (CPM). In turn, Google shares a percentage of that revenue with the AdSense publishers.
Google AdSense serves ads via plain text, as opposed to graphical content that dominated the advertising scene when it was introduced in 2003. Google decided to serve plain text in an effort to minimize the intrusiveness of advertisements, to optimize the page loading speeds, and ultimately, to elicit a more favorable marketing response from the site visitor.
To be successful in content marketing you need to learn how to blog effectively. Like it or not, blogging is an important aspect of digital marketing and if you want to build a solid online presence you need to be able to blog in a fast and effective way.
I know that beginners to SEO or Digital Marketing find it difficult to understand the value of a blog and how it can help a solo blogger or a business grow online but that doesn't change the facts.
Many people make a living from blogging, others use it as a way to get higher rankings on search results, retailers use it to promote their products and online stores. If you think for a moment what is actually the Internet, you will realise that a big part of it it's just a collection of blogs either in the form of text, images or video.
Go to Google or Bing and search for any keyword you want and look at the results. Most of them lead to blog posts either on personal blogs, corporate blogs or online publications.
To say it simply, if you are able to produce good content fast, with the right plan and SEO you can get your share of those searches despite the competition or difficulties and this is exactly the purpose of this post. To help you understand what is effective blogging and how to become an effective blogger.
Google uses its technology to serve advertisements based on website content, the user's geographical location, and other factors. Those wanting to advertise with Google's targeted advertisement system may enroll through Google AdWords. AdSense has become one of the popular programs that specializes in creating and placing banner advertisements on a website or blog, because the advertisements are less intrusive and the content of the advertisements is often relevant to the website.
Many websites use AdSense to monetize their content; it is the most popular advertising network. AdSense has been particularly important for delivering advertising revenue to small websites that do not have the resources for developing advertising sales programs and sales people to generate revenue with. To display contextually relevant advertisements on a website, webmasters place a brief Javascript code on the websites' pages.
Websites that are content-rich have been very successful with this advertising program, as noted in a number of publisher case studies on the AdSense website. AdSense publishers may only place up to three link units on a page, in addition to the three standard ad units, and two search boxes. This restriction is not applicable for premium publishers who work directly with account managers at Google.
Looking for Squareit Services?